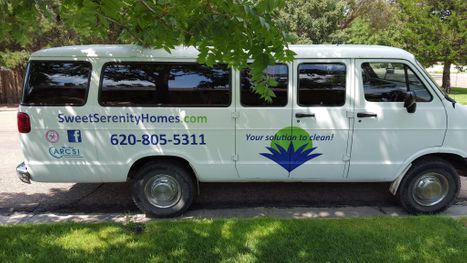 Your home should be a comfortable, safe retreat from the world. When your home is grimy and dusty, it can make it hard for you to relax, embarrassing to have company over, and stressful to experience every day. Sweet Serenity Homes is here to clean your home and make it feel fresh and peaceful again. Our housekeepers have been serving western Kansas since 2014, and we're proud to continue our tradition of excellence and dedication to customer satisfaction. Whether you need a one-time cleaning or weekly service, we're your number one choice for house cleaning services in Garden City!
We have more than two decades of experience with cleaning homes, so we know what works and what doesn't. Our bonded and insured team is carefully screened for trustworthiness, and, because they use the best equipment and fully sanitized tools, they have the ability to provide consistent, incredible results. You can trust our house cleaners to be punctual, friendly, caring, and thorough in their work.
We understand the importance of a clean, comfortable environment, and we feel privileged to make that happen for your home. Our attention to detail and uncompromising standards make all the difference. Whether you're expecting company and you don't have time to tidy or you want regular cleaning services, contact us today.
Bath
Clean and disinfect tub, tiles, and shower doors
Clean and disinfect exterior and interior of toilets
Clean and disinfect countertops and sinks
Remove soap scum and mineral buildup
Polish faucets
Kitchen
Clean oven, stove top, burners, and front of stove
Clean top, front, and sides of refrigerator
Clean front of dishwasher
Clean and disinfect countertops and backsplashes
Clean and disinfect small appliances
Clean and disinfect inside and outside of microwave
Clean and disinfect sinks and polish faucets
Gather trash from each wastebasket throughout house
Dusting
Dust ceilings and vents for cobwebs
Dust baseboards
Dust ceiling fans and light fixtures (some exceptions may apply)
Dust open beams (some exceptions may apply)
Dust window frames and sills
Dust door facings and frames
Dust and polish furniture
Clean mirrors and glass picture fronts
Floors
Vacuum and edge all carpeted and hard surface floors
Damp-mop all hard surface floors
Clean entryway thresholds; wash glass doors inside/out where applicable